Our May meeting will take place on Wednesday, 8th May, at 7:00 in the Irish and Local Studies Library. Our speaker this month is Sharon Oddie Brown, and her topic is "The Olivers: Three Centuries in Counties Armagh & Tyrone".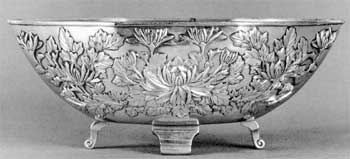 The Armagh roots of Canadian author, Sharon Oddie Brown, go back more than 300 years. Over the past decade, thanks to a mix of luck and dogged persistence, Sharon has found hundreds of records that complement those that exist in museums and archives. They have been shared by far-flung family members of the Irish diaspora. Taken together, all these documents weave together a tale that could not otherwise have been told. The recent development of ancestral DNA has confirmed much of this original paper trail.
The earliest of the Armagh and Tyrone Olivers started showing up near Armagh City around the time of the revocation of the Treaty of Nantes on October 22, 1685. They likely came from the south of France, possibly with a stopover in Dublin before heading north, possibly with other families such as the Menarys. Although the subsequent uptick in religious intolerance in France in the mid-1600s was France's loss, it was also Ireland's gain. The skilled craftsmen who left France had a major impact on the development of farming practices as well as on the linen industry of Northern Ireland.
The descendants of these early Olivers were initially predominately Presbyterian, and their names can be found in the registers of the First Armagh Presbyterian Church. Over time, many of them became quite prosperous and some began to align themselves with the Church of Ireland. The births, marriages and burials of these Olivers can be found in the archives at St. Marks. These days, the records for most of the Armagh City Olivers can be found at the Cardinal Tomás Ó Fiaich Memorial Library and Archive. The shift in religious alliances was not merely personal. It also reflected the impact of various social and economic changes as they played out over three centuries in the region.
Sharon is known for the work posted on her Silver Bowl Website as well as on her Silver Bowl Blog. In these posts, one can eavesdrop on the ancient squabbles between family members, track bankruptcies and shed at least some light on why certain people flourished when others didn't. Court cases from generations long past, specially one which was fought over a sack of potatoes, reveal surprises about how members of the Oliver families not only saw themselves, but also what they felt they could expect of their lot in life.
The stories which continue to capture Sharon's attention are the untold stories of both rich and poor, and of both the powerful and the powerless. Her talk will include time for a collaborative look at printed charts – some of which are up to fifteen feet long – of a half dozen family trees of the Olivers who lived in counties Armagh and Tyrone.