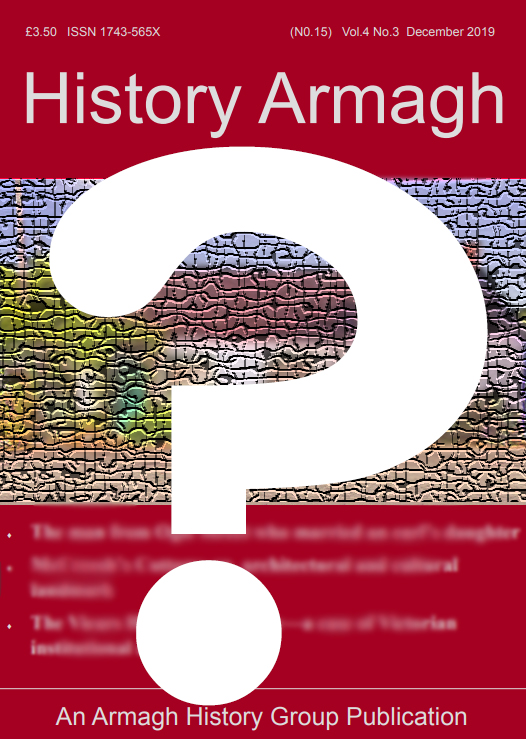 We are launching the latest edition of our magazine History Armagh in Armagh County Museum on Wednesday. 11th December at 7:00 p.m.
To celebrate the occasion, a light supper will be served with a glass of wine or soft drink.
The magazine will be available in local outlets soon after the launch.
If you wish to have the magazine mailed to you, you can find details under the Magazine link on the above menu.